Eka Global plans new R&D Center for innovative "green" packaging
Circular economy is at the heart of business process to amplify sustainable living.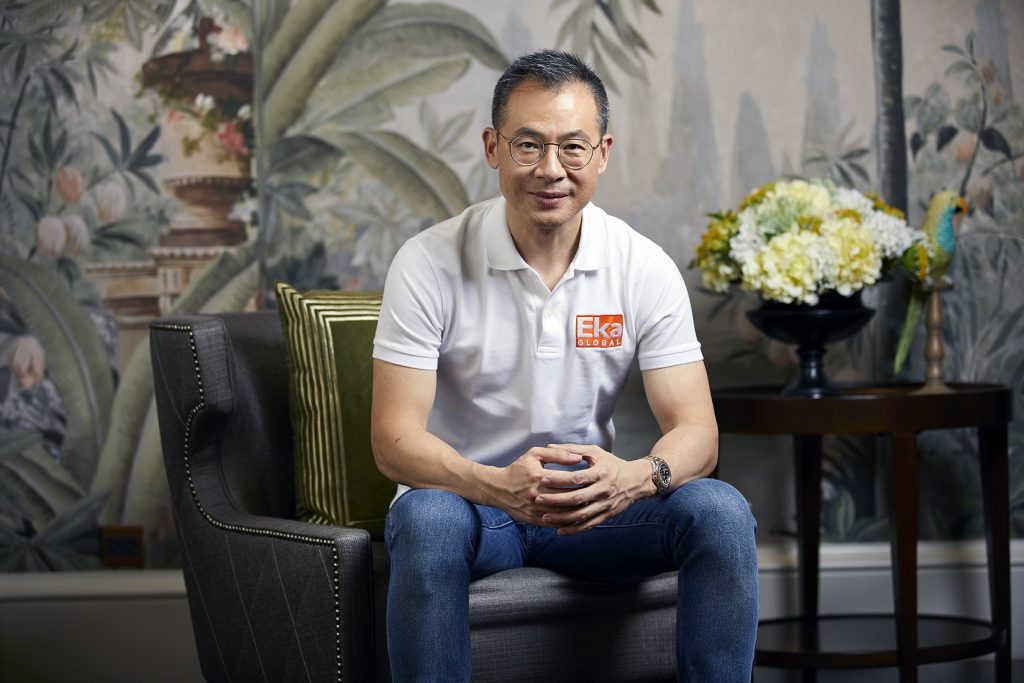 Eka Global, a leading longevity packaging producer, plans to build a new R&D center for environmentally friendly packaging innovation development. Built with circular economy concept in mind, the facility will also serve as a learning center for interested persons to study more on environment protection and how longevity packaging innovations can help save the world.
Mr. Chaiwat Nantiruj, Eka Global Group's CEO, said that the plan was part of the company's "green" strategy based on circular economy concept.
"Eka Global is making good progress under our strategic plan to become a leading longevity packaging producer with commitment to protect the environment," said Chaiwat. "Resource optimization, recycle and reuse are already an integral part of our production process and business activities. By applying circular economy concept to our business process, we hope to achieve sustainable growth and help the world reducing plastic waste. Meanwhile, we can better serve rising demand for sustainable products as consumers worldwide pay more attention to resource optimization."
Eka Global has allocated 60-70 million baht for the development of the new R&D center. To be located at its main plant in Bangpakong, Chachoengsao, the center will be completed in 2022. Research and development activities here will concentrate on green longevity packaging and innovation. To drive continuous research and development, the company has allocated 1-2% of its total sales for R&D.
"Eka Global aims to promote environmentally friendly consumption behavior. Our green packaging products will effectively promote sustainable reduction of plastic wastes. In addition to the new R&D center, our additional production line is ready to support new green product manufacturing," said Chaiwat.
The company has recently completed the construction of its 10th production line, boosting its total capacity by 350 million pieces per annum. Starting commercial operation in October 2021, Eka Global's total production capacity increases by 15% to 2,850 million pieces per year.
The new R&D center will concentrate on the development of three green product lines including bioplastic (PLA) partially made from natural products like tapioca, corn and sugarcane, biodegradable packaging from natural products, and post-consumer-recycled or PCR packaging.
Looking ahead, Chaiwat believed in strong potential of packaging market. The spread of COVID-19 pandemic has driven the global packaging industry to grow continuously at the rate of at least 30% per year for the next 3-5 years. The trend is contributed by consumers' changing consumption behavior where demand for convenient packaging and food safety has been rising. The significant expansion of food delivery business also contributes remarkably to this trend. In the future, even when COVID-19 is under control, the new normal lifestyle and consumer behavior will continue.
"During the past two years, EKA Global has won many new customers since the demand for ready-to-eat food products has been increasing as global consumers look for convenience and food safety. More and more consumers prefer read-to-eat food that does not need refrigeration. Considering this trend and changes in consumer behavior, we see high potential for our business to grow in parallel with the food industry," said Chaiwat.
Similar to consumer market, animal feed business interestingly enjoys continuous growth. Premium animal feed significantly grows despite slow economy because people spend more time with their pets and want to take good care of them. Food is the first factor pet lovers consider.
"Animal feed packaging accounts for half of our total sales. As pet lovers select the best for their pets, they tend to go for premium animal feed. Eka Global's innovative longevity packaging has outstanding design, premium look, convenience and safety. These quality has increased demand for our packaging," he said.
"Thanks to this global trend and our outstanding products, we are confident of achieving 30-35% sales growth this year, reaching 1,200 million baht as planned," said Chaiwat.