Tops and FamilyMart stand by Thai people through every crisis.
During this pandemic, 1 million baht's worth of food and necessities
are given to people and field hospitals nationwide.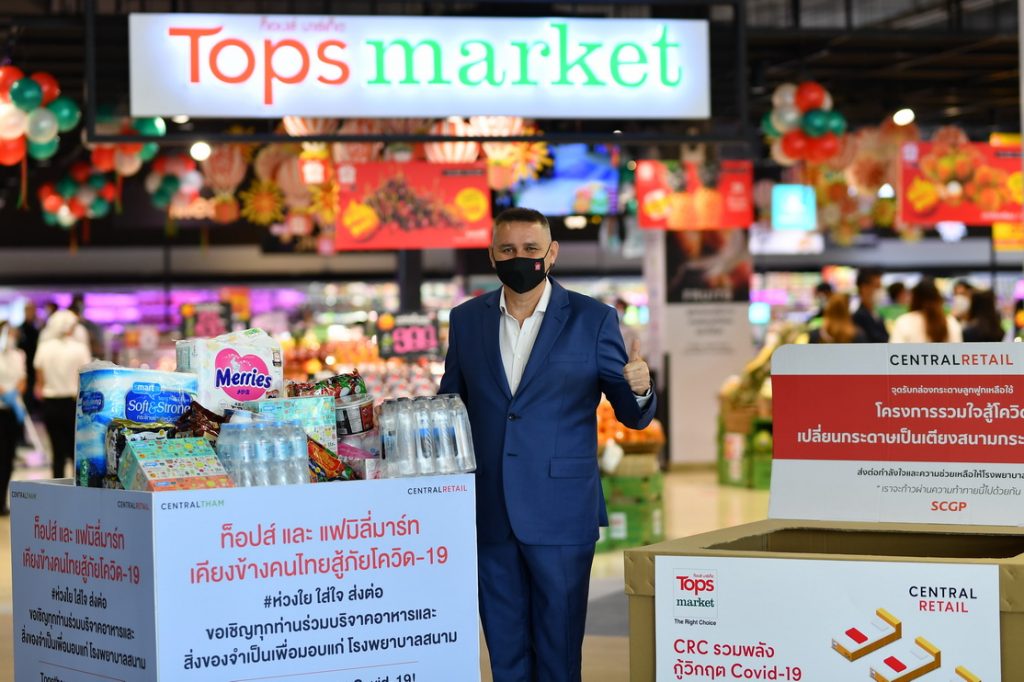 The new wave of COVID-19 in Thailand began in April, and currently, the numbers of daily new cases and deaths still remain high. Many people are affected by the pandemic. Tops and FamilyMart under Central Retail have joined forces to offer assistance through "CRC United to Fight COVID-19", and served as a medium through which customers can help contribute and donate items of necessity, food and medical supplies to the vulnerable, healthcare professionals, and patients at field hospitals nationwide, to reaffirm that Thai people are always ready to support each other.
Stephane Coum, CEO of Central Food Retail Company Limited under Central Retail, said, "Since the third wave of COVID-19 emerged in Thailand, and has continued until today, Tops and FamilyMart have always been committed to helping those affected by the situation while also supporting healthcare professionals in various ways. Recently, through 'CRC United to Fight COVID-19', we have extended support in various forms, such as: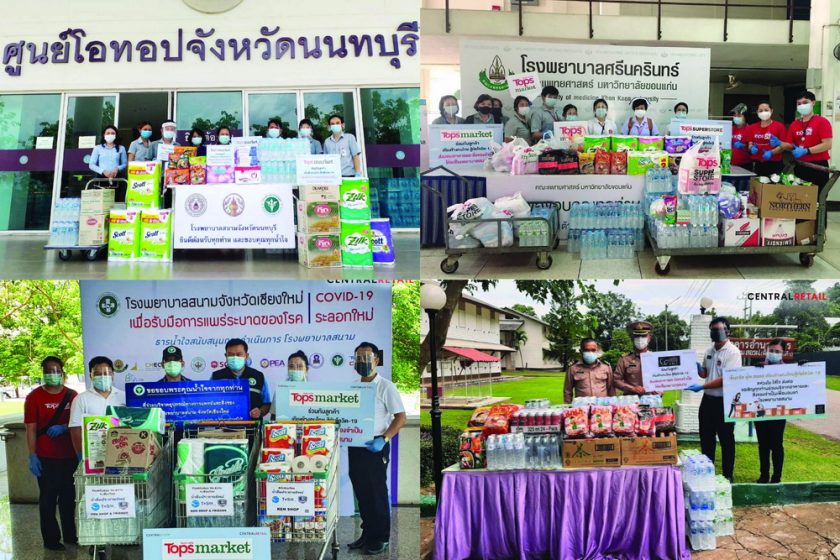 Giving food and necessities donated by customers to 45 field hospitals in 25 provinces to help patients and healthcare professionals. This activity will continue until the spread in Thailand has ended. Customers can purchase products and donate them at all Tops market, Tops SUPERSTORE, Central Food Hall, and Tops daily, and participating FamilyMart.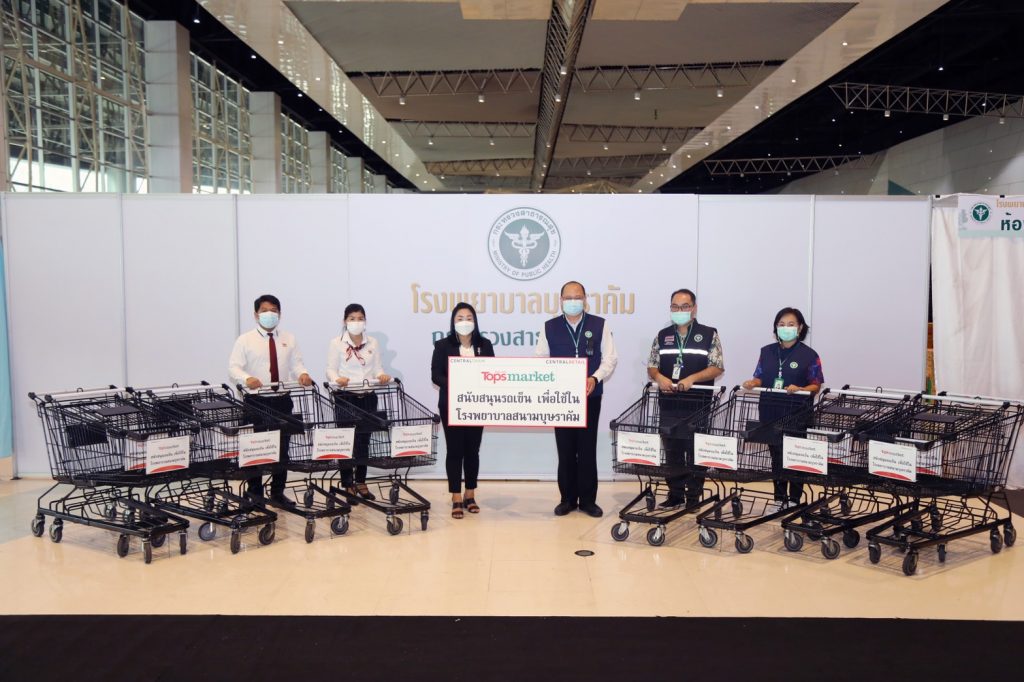 Offering 3,000 kg of cardboard to SCG Packaging Public Company Limited (SCGP) to be recycled into field hospital beds.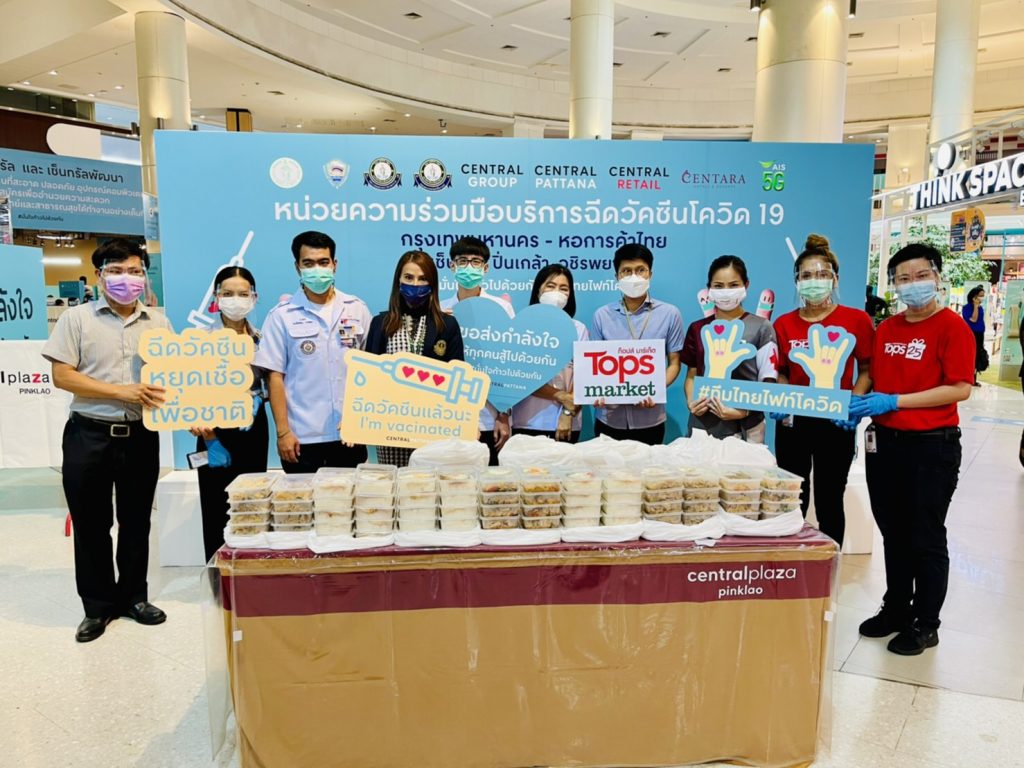 Donating 20 Shopping cart to Bussarakham Field Hospital at Muang Thong Thani to facilitate patients.  
Offering food and beverages to healthcare professionals and frontliners at vaccination sites in Phuket and Bangkok.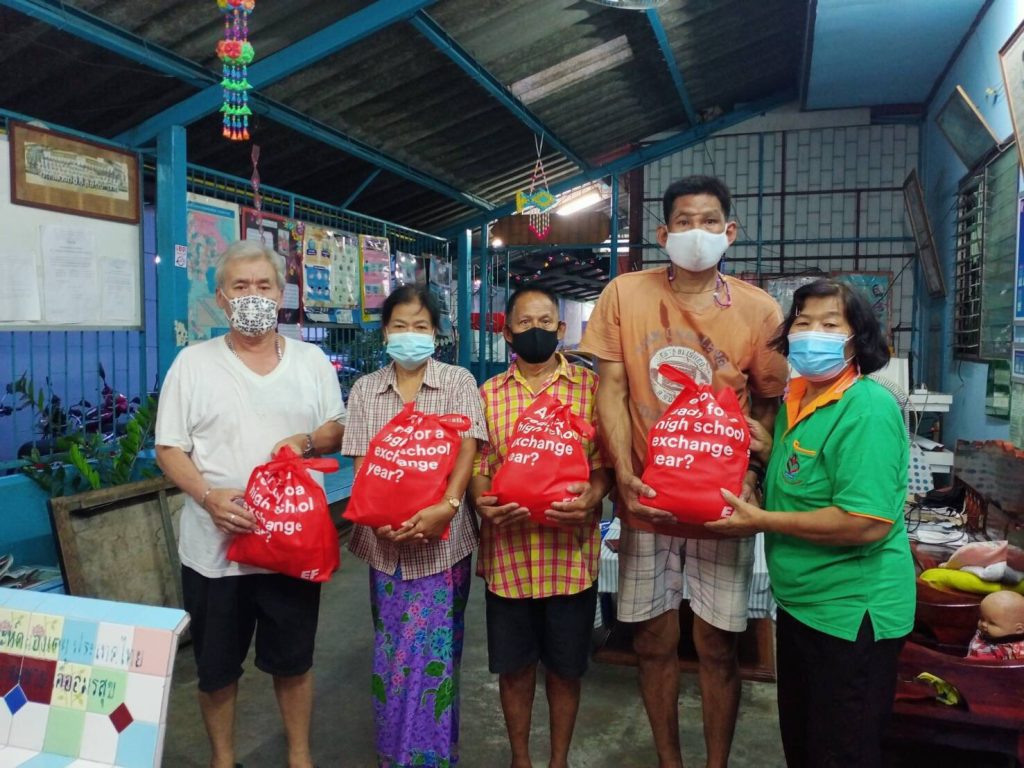 Donating rice, ready-to-eat meals, and necessities to Khlong Toey community.
Tops and FamilyMart are ready to stand by Thai people in every situation, because we believe that there is no crisis too big to handle if we all work together. We hope to see a smile on Thai people's faces again in the near future