Sammakorn Adapts "Design Thinking" Concept To Thrive In Disruption World,
Launching New Products To Sustain Biz Growth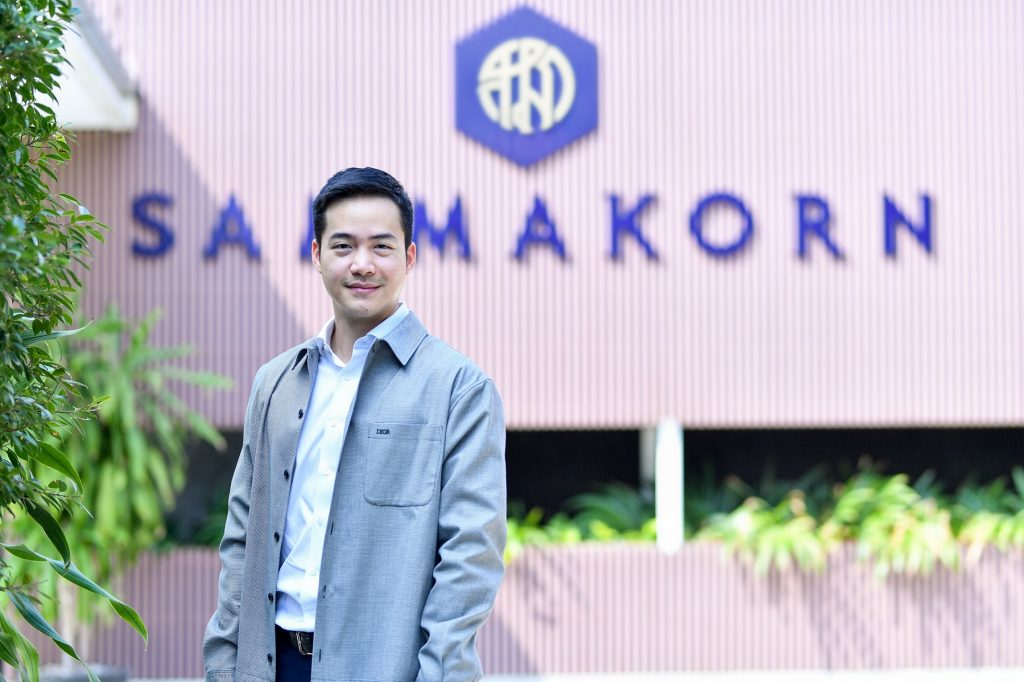 Amid an influx of expected and out-of-control situations including a crucial role of technology, ongoing trade wars or a superspread of COVID-19, every company has to figure out how to cope with them or how to make a proactive plan in order to survive from the disruption and create a sustainable growth for the business in the long run.
These challenges have forced every company to strengthen their businesses. As a 50-year-old property development company, Sammakorn Public Company Limited (SAMCO) has decided to give priority to enhance the efficiency of its human resource which is the main linchpin of the company and the starting point to pass good products and services to customers. Therefore, it has applied the Design Thinking concept into every level of employees in the company in order to fulfill their creativity and improve their thinking skill at work.
Mr. Napon Janetumnugul, Managing Director of Sammakorn Public Company Limited, says that the Design Thinking is a design methodology that provides a solution-based approach to solve problems or find new solutions for a 360-degree development of its products and services. Employees need to empathize their customers' way of thinking and needs in every dimension. Should it make this the organization's culture, it will be able to further encourage more creativity among the employees and develop the right products that suit customers' demand. As a consequence, it will finally lead to the company's long-term sustainable growth despite facing any challenges.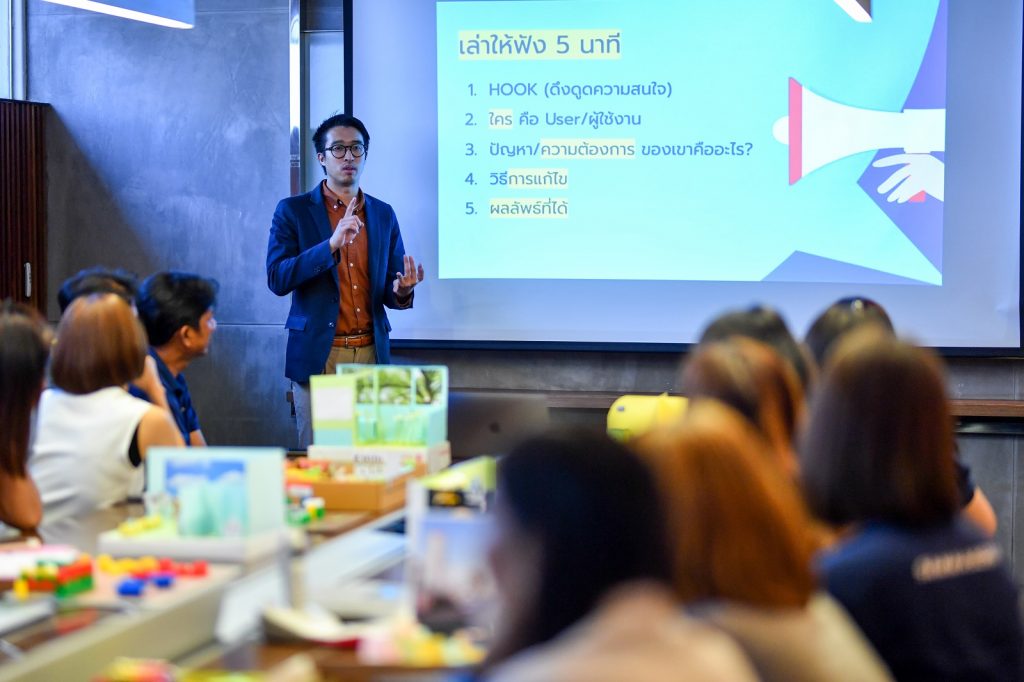 "An example is a home design. Sammakorn is keen on developing a project that everyone can sleep well, or so-called "Goodnight Home", providing them a happy home in a good environment and society. We, hence, use the design thinking concept to design our housing projects and after-sales services. We look into customers' requirement and pain points in depth and use those insight to improve our products and services in compliance with our customer-centric strategy. Our business sells products and services directly to end users, so we need to understand their lifestyle thoroughly. If everyone in the company applies the design thinking concept, they will walk ahead to the same destination. Once something unexpected, like the COVID-19 pandemic, happens, we will be able to maintain our target because our products can still satisfy customers' needs."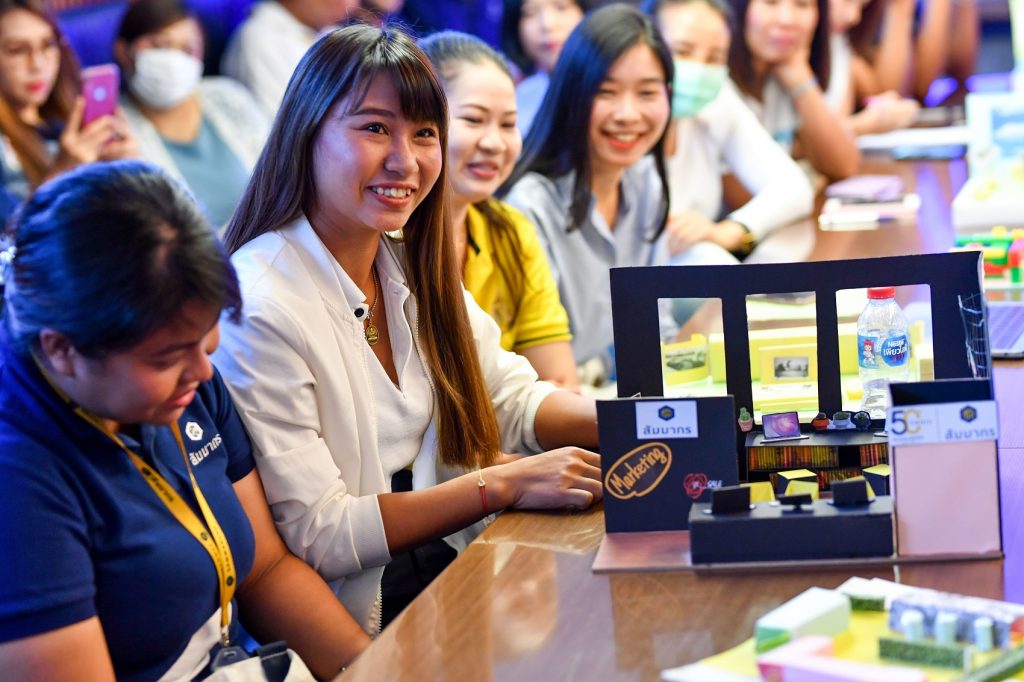 Mr. Napon says that this virus superspread has severely affected the market, forcing the company to change the business expansion plan. However, it has turned the crisis into the opportunity by accelerating the company's growth and improving the employees by letting them share their pain points in workplace and explore the solutions together. Meanwhile, the company has developed a system to support the employees so as to make their workflow smoother and more efficient as well as reduce the cost and expenses. This training is a process to make the employees feel like they own the company. When they realize any problem in the company, they will be willing to help solving it.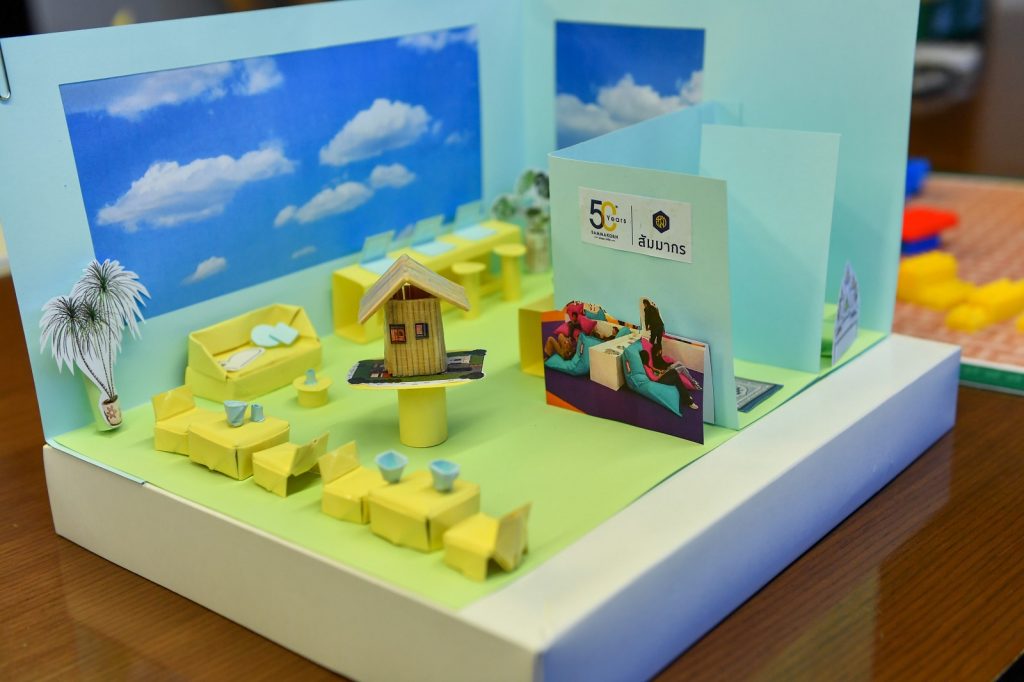 "If everyone is shaped with the Design Thinking concept, they will come up with new solutions and dare to try new things to further develop their perspective and their idea. When they work, they will always check themselves whether they have done their best yet or figure out how to make their work better. Once the employees realize this, they will look for new tools to support their work. I do believe this working method will keep the organization grow sustainably."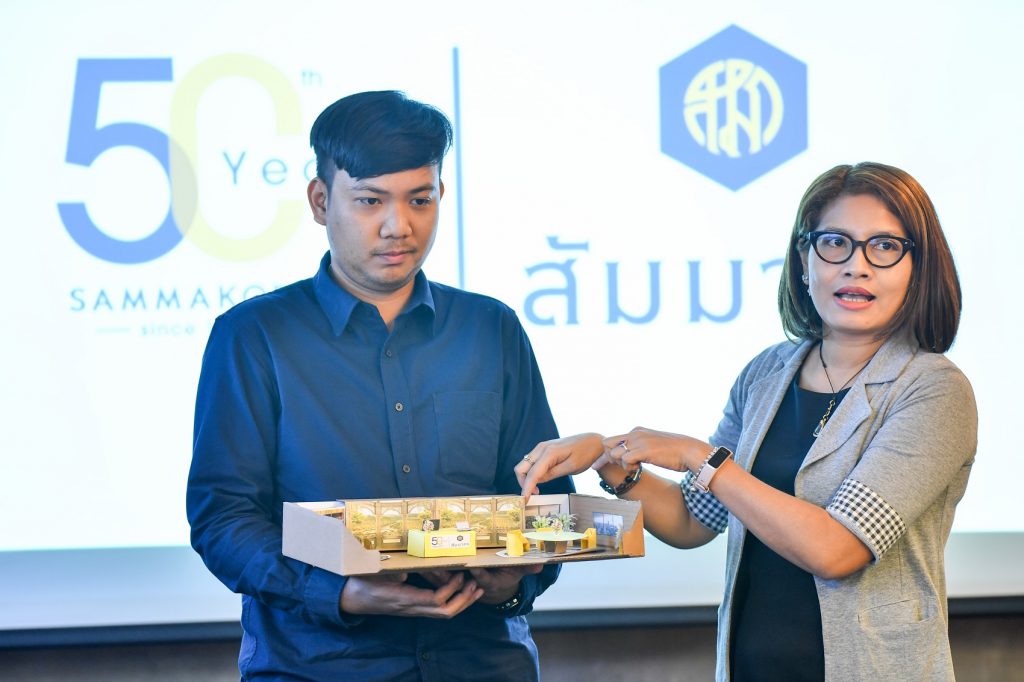 Additionally, the Design Thinking concept will fulfill the internal communication in the organization because employees can learn and understand their colleagues better, resulting in smoother workflow. One of the Design Thinking activities that Sammakorn adopts is the office renovation project. It divides the employees into teams and each of them has to interview each department about their requirement and their pain points in workplace. Then, they have to design the new workplace that satisfies most people's needs and the company will use their in-depth information in the new office's design.
"We (Sammakorn) plan to renovate the office in order to get ready for our business expansion. We believe that the new environment will make our employees more enthusiastic and more creative and, at the time, enhance their productivity. This will also create an ecosystem that encourages the employees to innovate new products to solve all pain points for customers and to maintain our positioning as a brand that truly understand Thai people's lives."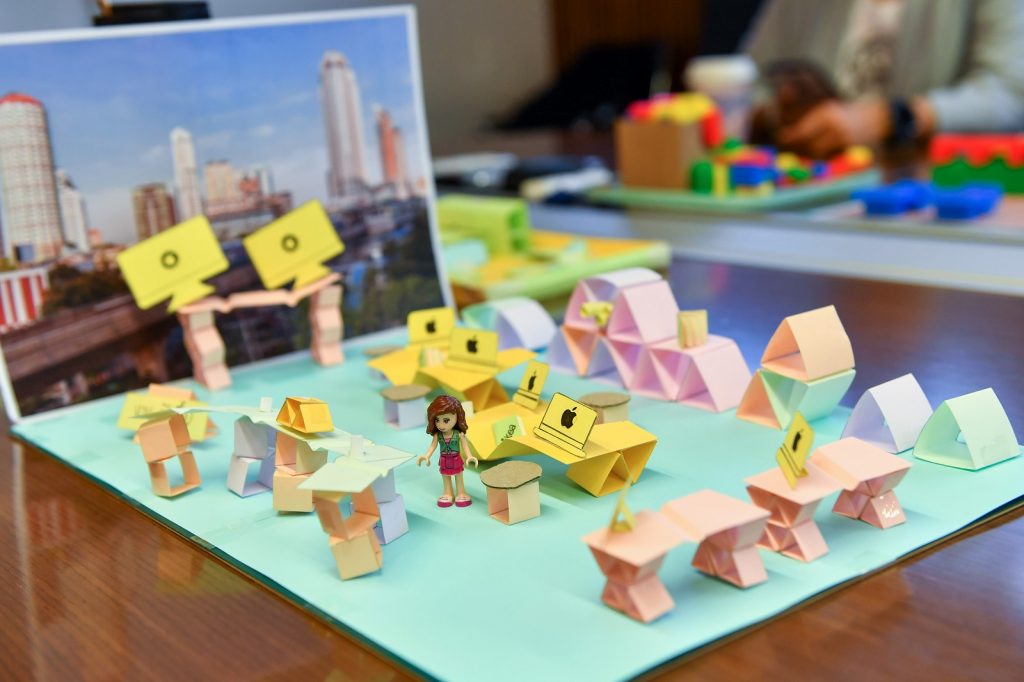 The company is confident that it will hit its projection in Q2/2020 after it has evaluated the real demand in the market. It believes that many people have already prepared themselves and planned for buying an accommodation. The COVID-19 situation has forced people to work from home, which probably become the regular trend in the future. This makes them require more space for their privacy and common area as well as the environment that is suitable for working. Therefore, "a house" is the right answer for people who look for an accommodation. Sammakorn offers several projects with reasonable price to customers and plans to launch more horizontal projects, responding to customers' requirement better.
Currently, Sammakorn Pcl has 9 projects for sale. They comprise four single-detached house projects (Sammakorn Chaiyapruek-Chaengwattana, Sammakorn Chaiyapruk-Wongwaen 2, Sammakorn Rangsit Klong 7 (Zone 4), Sammakorn Rangsit Klong 7 (Prime-7), three townhome projects (Sammakorn Avenue Ramindra-Wongwaen, Sammakorn Avenue Chaiyapruek-Wongwaen, Sammakorn Avenue Suvarnabhumi), one condominium (S9) and one home office (Sammakorn Office Park). In 2020, it targets to launch five more projects worth 3.7 billion baht in total.