NOBLE'S FIRST DEBUT IN THONBURI WITH NUE NOBLE FAI CHAI – WANG LANG
ONLY 80 M. TO MRT FAI CHAI WITH THE PRICE STARTING ONLY THB 1.99 MILLION*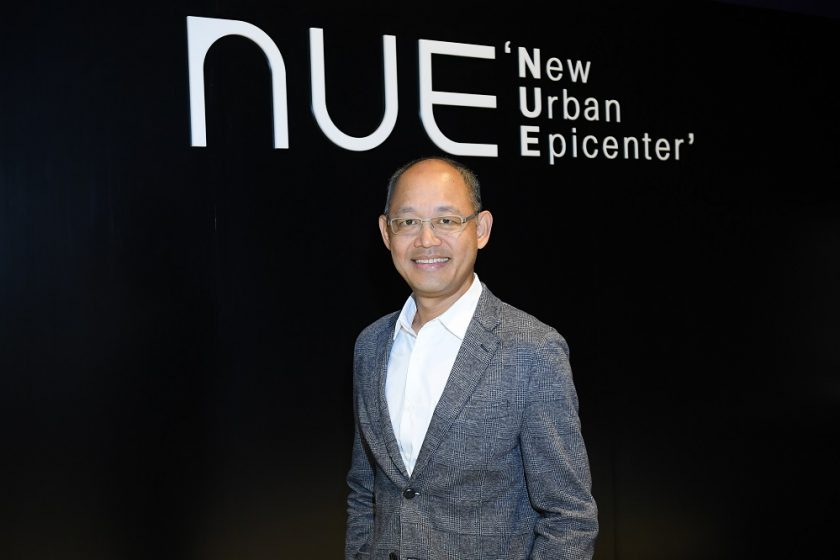 Noble Development Public Company Limited ("the Company") sent off its latest project "NUE NOBLE FAI CHAI – WANG LANG", the Company's first high-rise condominium project developed in Thonburi area. Under the concept "Shine Up Life", the project is situated in the heart of Fai Chai – Wang Lang intersection, only 80 meters from MRT Fai Chai. It also comes with attractive promotions including free furniture package and electric appliances for every unit* at the price starting from only THB 1.99 MB* with the booking fee at THB 4,900* and the monthly installments starting from only THB 5,000*. You can visit show units and be the first to book the exclusive units at sales gallery from today until September 12, 2020. Online booking is available only on September 13, 2020 with special offer, worry-free full refund*.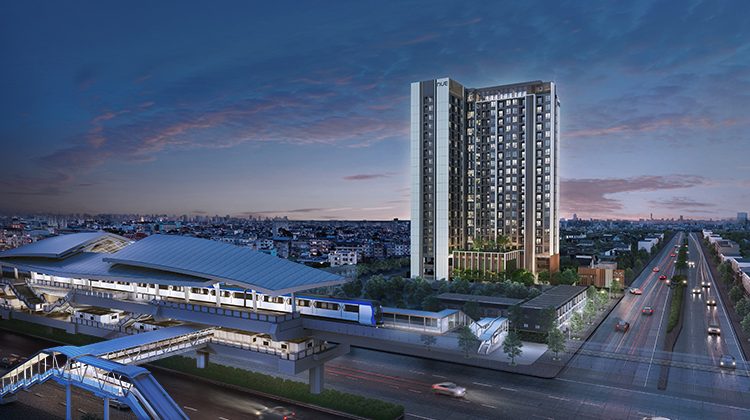 Mr.Theeraphon Voranithiphong, Director & Chief Business Development Officer of Noble, said "Thonburi is one of Bangkok's rapidly growing area according to the land value, along the MRT Blue Line, which has risen by 46.6%, making the land prices continuously grow to around 300,000 – 400,000 baht/square wah. The MRT Blue Line Extension which recently opened for full operation also improves the investment potential of the project's location as it is located next to MRT Fai Chai, which is part of the MRT Blue Line Extension (Bang Sue-Tha Phra) connecting Thonburi side and Phra Nakhon side together. And it is only one station away from MRT Bang Khun Non, Interchange Station with the MRT Orange Line (Thailand Cultural Center – Bang Khun Non) and SRT Light Red Line (Thonburi – Siriraj). Furthermore, the project is surrounded by universities, shopping malls, and close to Wang Lang Market, one of Bangkok's most bustling markets famous for street food and shopping. From the market, you can easily take a cross-river ferry to Tha Phra Chan or take Chao Phraya Express Boat to the center of Bangkok by getting off at Sathorn (Taksin) Pier, then taking BTS Sky Train to the heart of CBD in Silom – Sathorn. The project is truly situated on an ideal location which provides an enjoyable way to experience the charm of Bangkok's Riverside and blends the uniqueness of an old town and urban conveniences harmoniously. Therefore, the Company is confident that, with our experience as the leader in real estate development located along mass transit lines, "NUE NOBLE FAI CHAI – WANG LANG", will surely meet the needs of customers in Thonburi area where there are demand and supply for residential properties from locals who are looking for the place to expand their own family".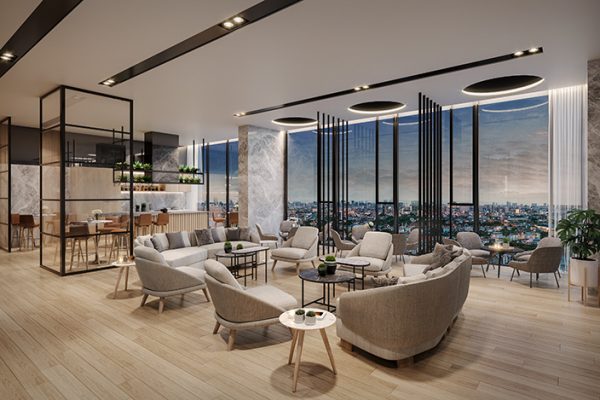 NUE NOBLE FAI CHAI – WANG LANG, worth THB 1,200 million, features its strategic location, only 80 meters from MRT Fai Chai, the MRT Blue line, as the main highlight. This provides a seamless commuting experience as it is only 2 stations away from MRT Tha Phra, a hub of the MRT Blue Line Extensions: Hua Lamphong – Bang Khae and Bang Sue – Tha Phra. The project is situated on Phran Nok Road, close to Fai Chai Intersection, allowing easy access to many main roads, including Wang Lang – Siriraj Road, Charansanitwong Road, and Phutthamonthon Sai 4 Road. For the interior design, the project combines modern touch with a glimpse of classic style to align with its charming location in the old town area of Bangkok. Located on the land area of 1-2-93.5 Rais, the project consists of 1 L-shaped residential building with 22 floors and total 355 units. Another highlight of the project is the wide frontage unit, allowing you to enjoy natural light, wider views, and well-proportioned space layout. The unit also features a floor-to-ceiling height at 2.5 meters, creating well-ventilated and comfy atmosphere. There are 2-unit types: 1-Bedroom ranging from 22.50 – 31.50 sq.m. and 1-Bedroom Plus ranging from 33.80 – 34.50 sq.m. Each type is designed to be spacious and well-functioning where the living zone and service zone are perfectly separated to suit the real needs of residents' lifestyles.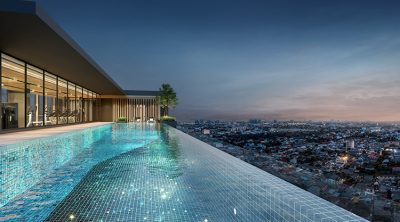 Moreover, the project comprises full facilities covering about 2,000 sq.m. of common area. Most of facilities are available on the 22nd floor which is the rooftop floor where the residents can fully enjoy city view. For health enthusiasts, there are Infinity Edge Pool and High Energy Club, an exercise area with fully equipped fitness and Sky Gardenista, the DIY garden to plant organic vegetables. For fun and cooking lovers, there are Sky Lounge & Co-Kitchen Space, a perfect space to enjoy special meals and joyful parties while catching nice evening views, and Moon Deck, a resting area at the rooftop for every lifestyle's relaxation. The facilities also include large green space at Floating Park on the 4th floor and Outdoor Sanctuary on the ground floor to provide the residents with peace and serenity. Also, there are a lot more activities await to fulfill today's urban living. The project is expected to be completed in August 2023.
If you are interested in "NUE NOBLE FAI CHAI – WANG LANG", please visit show units and book exclusive units at sales gallery from today until September 12, 2020. Online Booking will be available only on September 13, 2020 with worry-free full refund offer*. For more information, please contact 02-251-9955 or visit the website www.noblehome.com/condominium/nue-faichai-wanglang/en/home.