"Forest for Life" Gives 1,000,000 Seedlings to Create Green Spaces
and Helps Communities Hit by COVID-19 Crisis
in First Cycle of the Charity Initiative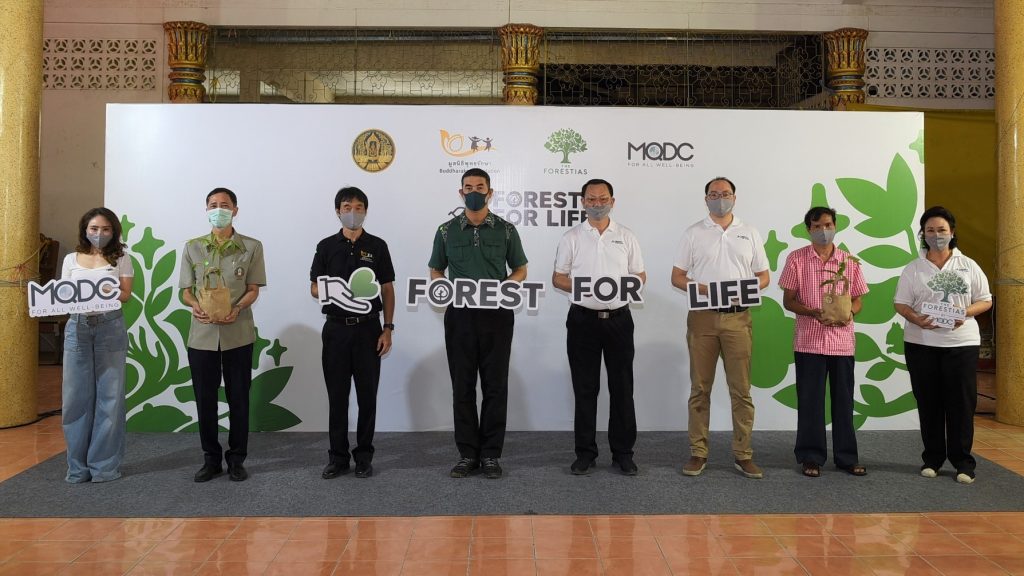 13 May 2021, Bangkok – The Forestias by MQDC, which is committed to creating green space, responded to the initial COVID-19 crisis and job losses in 2020 with "Forest for Life", an initiative with partners including the Royal Forest Department, Buddharaksa Foundation, and The Givers Network.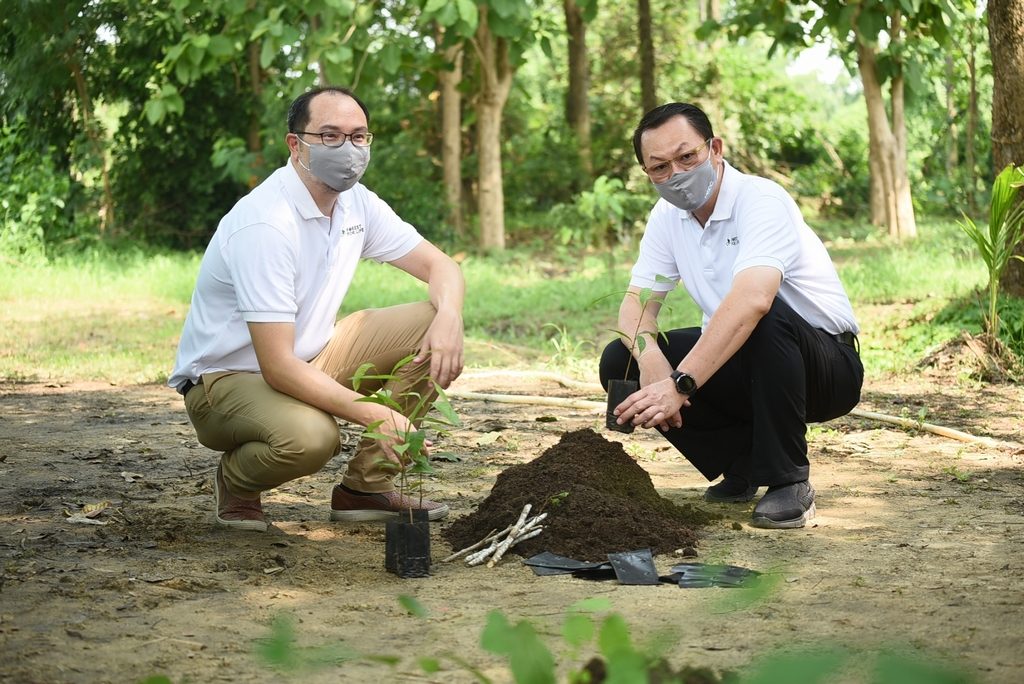 The project gives plants to underprivileged communities to care for, helping relieve hardship by paying households to raise the seedlings for 90 days.
Communities are selected as undergoing hardship without receiving state aid. Each community dedicates 10-20 square meters to grow seedlings such as teak, mahogany, and rosewood, as well as easy-to-grow herbs and vegetables that households can eat or sell if they have a surplus.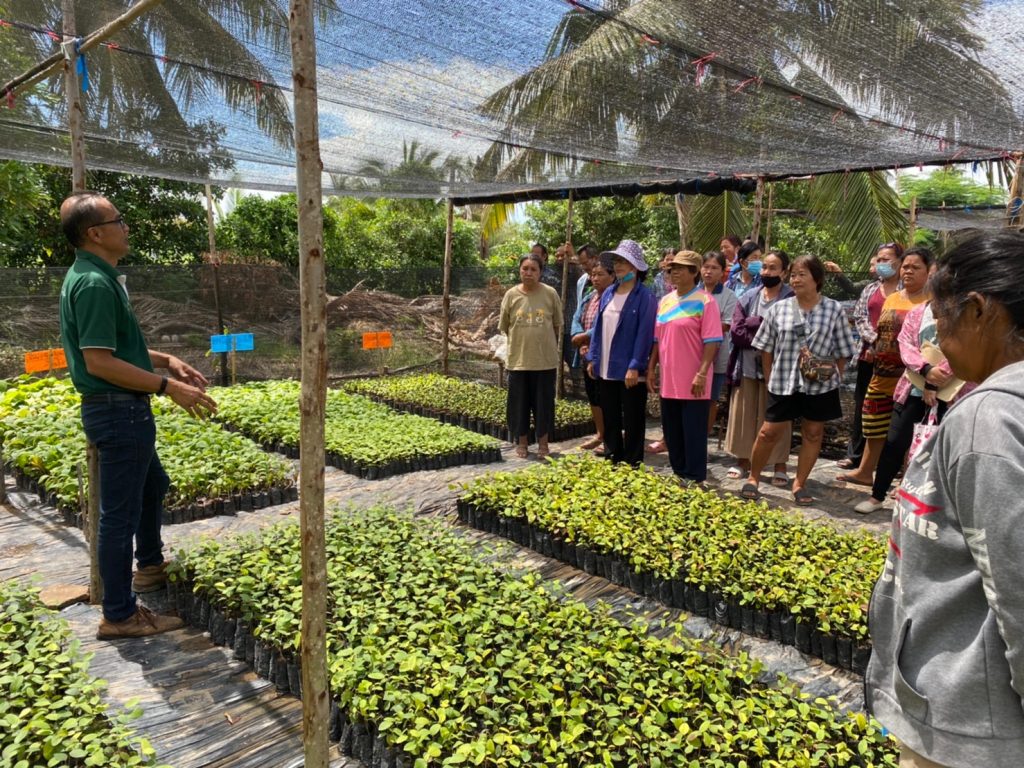 With the completion of the project's first cycle, the initiative has generated income for 1,000 households and distributed their seedlings to communities that want to create green areas. The initiative recently concluded its first cycle by giving 300,000 plants to Bangkok for various parks.
Mr. Kittiphun Ouiyamaphun, Senior Vice President of The Forestias by MQDC, said: "We set up the Forest for Life project to create forest and support life. It's a great opportunity to expand public green space. Some of the trees from this project will be planted at The Forestias by MQDC at Bangna KM7, which includes a real forest in the heart of the city."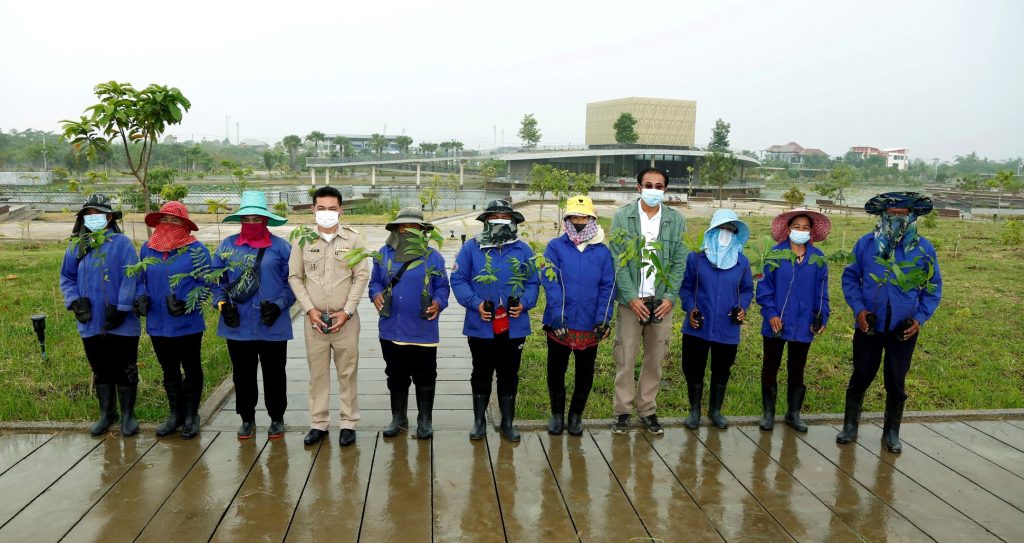 Dr. Wit Soontaranun, Vice Chairman of Buddharaksa Foundation, said that the foundation and The Givers Network helped find communities to take part. The initiative recruited 27 communities and 1,000 families. The households looked after 1,000,000 seedlings and each received 15,000 baht monthly, totaling 15 million baht. The project also dedicated 10 million baht to involving experts in marketing gardening, bringing total spending to 25 million baht.
"For 1 year this project has focused on building professional skills in market gardening with training from the Royal Forest Department and local experts. We have aimed in the short term to help people support themselves. In the long term we are helping increase green space in Thailand. We have had great feedback from the communities, which were happy to look after the seedlings and gain income to help with living costs, building relationships within families and communities. Some of the locations see opportunities to develop long-term careers."
Forest for Life raises environmental awareness and generates income for families in need, uniting communities and expanding green space. The project is pausing after its first cycle for those affected by the initial COVID outbreak. But the initiative will resume when a future challenge arises, meeting it with an appropriate concept.
You can follow news and information on "Forest for Life" at Facebook: MQDC – The Forestias #ForestForLife. # Create a forest, create life #TheForestiasByMQDC #MQDCForAllWellBeing