CRC surmounts Covid-19 impacts,
agile organizations make revenue bounce back and turn profit in June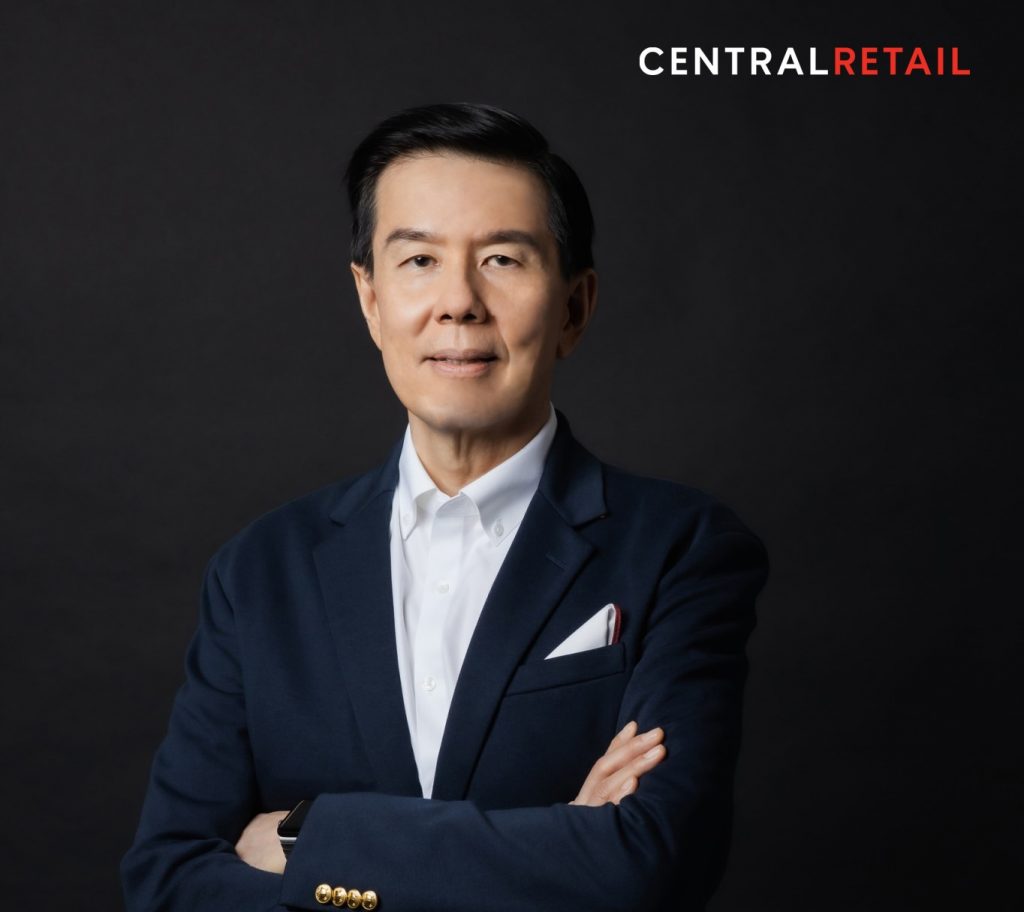 Bangkok, 17 August 2020 – Central Retail Corporation Public Company Limited (CRC) acknowledges impacts on its operating result in the first half of 2020 due to the coronavirus disease 2019 (COVID-19), business lockdowns in the second quarter of the year, and other negative factors such as contraction in tourism and the weak purchasing power of consumers. Consequently, the total revenue of the company in the second quarter stood at 41,376 million baht, down by 21 percent from the same period of last year, and it posted a loss of 2,519 million baht, falling by 243 percent. Total revenue in the first six months of 2020 amounted to 95,661 million baht, declining by 10 percent, and the loss stood at 1,629 million baht, down by 139 percent. However, the core businesses are showing a positive sign of recovery, thanks to the agile organizations that allows the return in revenue and profitable growth in June.
Mr. Yol Phokasub, Chief Executive Officer of CRC, said the COVID-19 pandemic and lockdown measures caused more than 80 percent of its business's sale space to be suspended for more than half of the second quarter (46 days out of the total 91 days). During the challenging time, the company should have lost more than 50 percent of its revenue. However, we did whatever we could to maintain services for customers and continuously provide them with usual pleasant shopping experiences through the Omnichannel platform that the company had thoughtfully developed for about three years. As a result, sales in the second quarter dropped by only 21% despite substantial impacts on the business. CRC has been fully cooperating and complying with the public health policies of the government. It always and strictly values cleanliness, safety and hygiene for employees and customers.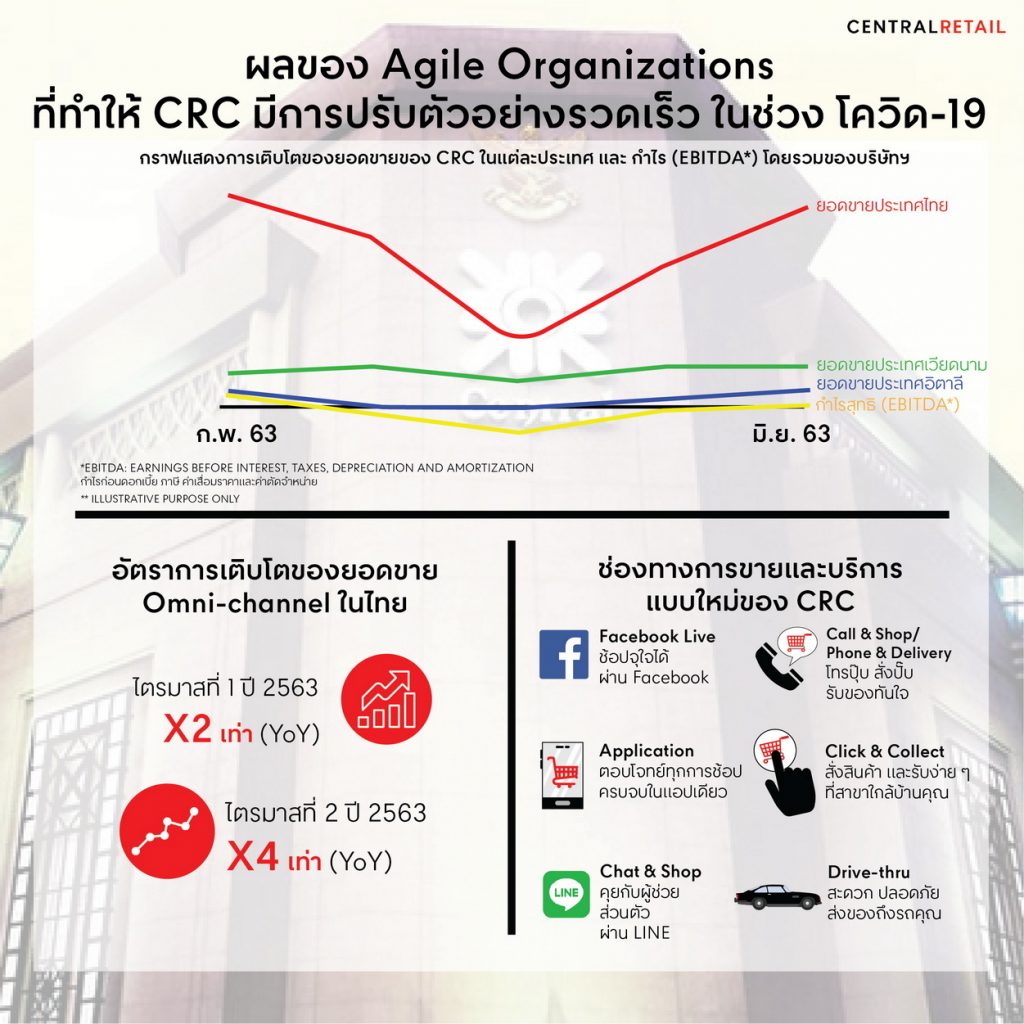 "During the COVID-19 crisis, the main factor that allows the business to continue in a secure manner is solid support from customers, business partners, and the contribution from all employees who whole-heartedly work hard and adjust their work to offer the best services to customers, as well as resilient business strategies, including cost, investment, and expenditure management, and an efficient liquidity boost enable CRC to regenerate its profit quickly. Since June, our business in Thailand, Vietnam and Italy has resumed its sales at the same pace as what had happened before the COVID-19 outbreak in February. Its profit (EBITDA) has also been positive again.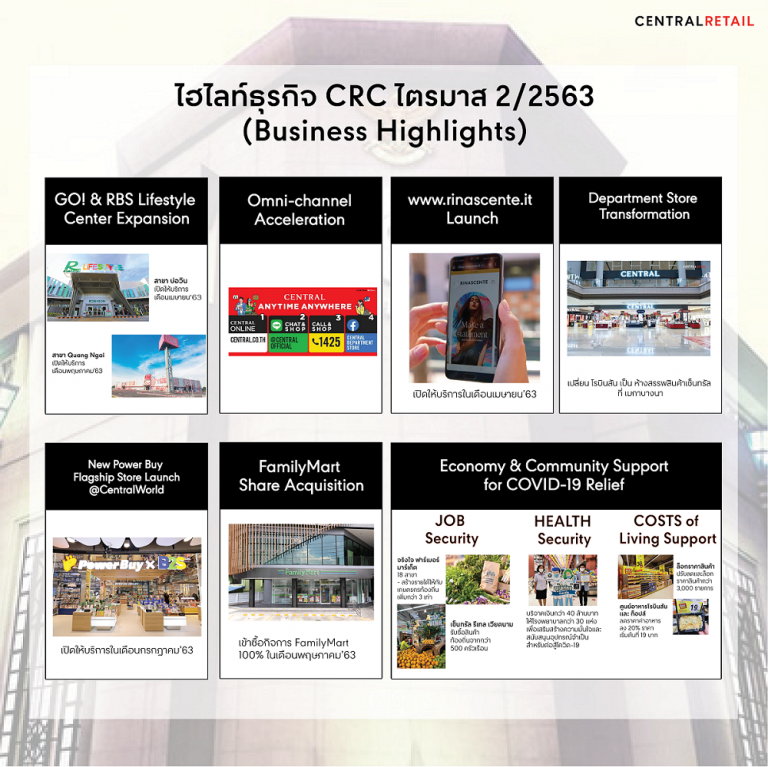 "CRC foresees the continuous recovery of the business in the second half of 2020 regarding positive signs including the policies of the government and the capability of its new economic team that will be driving the economy, helping SMEs and stimulating employment, especially in retail and service sectors which cover more than 19 million workers. Public health measures are also important. They need cooperation from all Thai people on complying with regulations and keeping their guard up. CRC continues to actively contribute by strengthening hygienic standards and maintaining its commitment to help communities, farmers, SMEs and all Thai citizens to allow Thailand to move forward stably and pass through the COVID-19 situation without leaving anyone behind," Mr. Yol concluded.